From Michigan to Maine, AmeriCorps Volunteer is Making a Difference in Piscataquis County
---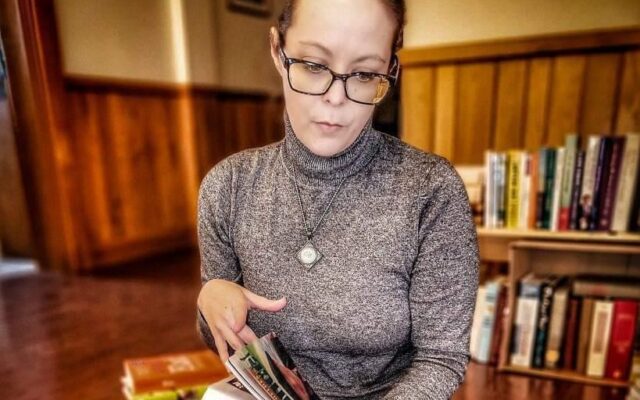 DOVER-FOXCROFT — Seana Collins walked up the wooden staircase and through the Central Hall Commons event center, spreading her arms to show the beauty and spaciousness of the historic gathering place. All of that space was covered in clothes, household items, books and more, she said of the Free Cycle Mercantile held late last year.
DOVER-FOXCROFT — Seana Collins walked up the wooden staircase and through the Central Hall Commons event center, spreading her arms to show the beauty and spaciousness of the historic gathering place.
All of that space was covered in clothes, household items, books and more, she said of the Free Cycle Mercantile held late last year. During the "pop-up swap," a successful pilot event that could return on a regular basis, people donated items they no longer needed and shopped among other people's stuff.
Mercantile is one of many programs Collins has created or helped develop since moving from Michigan to Maine nearly a year and a half ago. She serves as an AmeriCorps VISTA, or Volunteer in the Service of America, at Central Hall Commons. The federal program, founded in 1965, pairs an agency or organization with a volunteer who designs and develops programs that empower a community and help them overcome poverty. Piscataquis County is the poorest county and one of the most rural in the state.
Collins, a Detroit native who has spent most of her life in Oakland County, Michigan, did not move to central Maine with the intention of joining the VISTA program, but knew it It was his chance to make a difference when the opportunity presented itself. Now she gives her energy, her time and her heart to a new community that she is learning to call home.
"Being a VISTA gave me purpose and gave me a place and showed me how I can be better," said Collins, who signed up for three years until November 2023 as a volunteer. at Central Hall Commons.
When Collins started at Central Hall Commons, she took on the unique challenge of creating thoughtful programming that area residents could safely enjoy during a pandemic. "Be like the water" has been Collins' mantra, a reminder to stay flowing during uncertain times.
Many events, such as the Common Conversation series — a roundtable where area residents connect with an expert on a topic — have been virtual. Residents also tuned in to the Meet the Author series, where Collins primarily interviews Maine authors about their work.
"We try to engage with the community in a way that helps them see Central Hall Commons as their new mission, vision and values ​​– this multi-generational space where everyone feels heard, cared for and like it's theirs. their space," she said.
Collins' most significant project was the Recovery Cafe, which opened in late October. The program was created for residents of Piscataquis County to share their struggles with sobriety and exchange ideas related to recovery and resources in the community.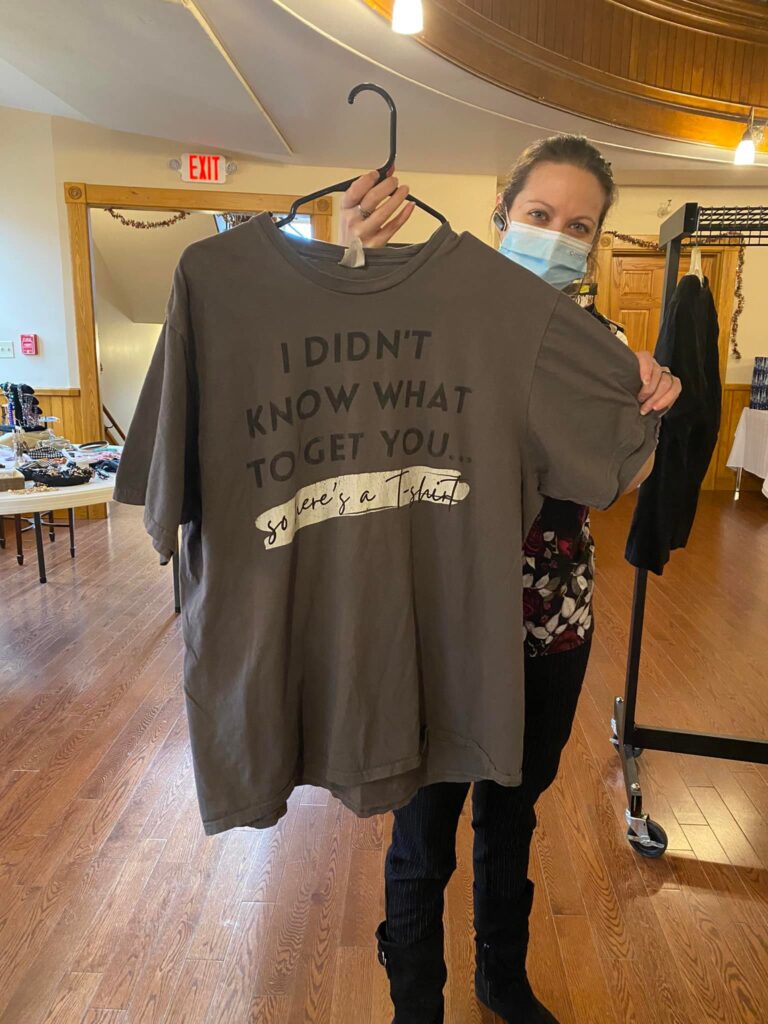 "At this point, we realized we needed a recovery wellness center in the Maine Highlands area," she said, adding that organizations in the area had been discussing it for years.
Although a core group of people attend the meetings, Collins foresees some challenges, specifically related to raising awareness about substance use disorders and addressing stigma. Sometimes those living in rural communities keep these issues to themselves, she says, although she has noticed more activism and awareness of language related to addiction and recovery.
"It's almost like people in the city are apathetic and people in rural areas like this are more empathetic and in touch that they're part of a community, they're part of a whole," said said Collins, who has lost many friends to opioid addiction in Michigan. "If you don't talk about it, you don't recognize it, so you're not going to change it."
Collins brings a fresh perspective and a willingness to work creatively, said Tara Smith, executive director of Central Hall Commons. She also helped to strengthen the center's presence on social networks.
Collins directed the Our Common Purpose series, which was based on a report by the American Academy of Arts and Sciences and explores vulnerabilities in people's political and civic life and strategies for rebuilding American democracy.
She explores ways to expand the Free Cycle Mercantile, which began after the community had a positive response to Buy Nothing Day, an alternative to Black Friday. She wants to start a pop-up merchant where local artisans can display their work.
Johanna Billings, owner of Lily Cat: Northwoods Antiques and Buttons in Monson, suspects few area residents are aware of Central Hall Commons and the activities it offers, such as art, yoga and meditation classes.
"I like when things are accessible to everyone because it removes the stigma. … She is [Collins] really into it. She really believes in it," Billings said.
Collins' trip to Maine began in the summer of 2020, when she and her husband, Robert Nash, were visiting friends and viewing homes. Their youngest son had graduated from high school, so it was a good time to leave their urban community and move to a place where life is slower and more peaceful.
As soon as Collins spotted the little red house with the pond in the garden for sale, she knew it was for them. Collins and Nash signed the papers in August and, with the help of a longtime friend and two cats in tow, moved to their Dexter home in mid-September. The family's two adult sons live in Michigan.
Their real estate agent, who worked for the community center, urged Collins to get involved after learning about his background.
Collins earned degrees in entertainment business and public relations from Full Sail University and has experience in charity work.
Ever since she was young, Collins has been passionate about serving the country and celebrating the freedoms that come with being American. Her parents helped spark this desire, as her mother is an immigrant from Yugoslavia and her father is a Vietnam veteran.
Although Collins has adjusted somewhat to life in New England, there's still a lot to learn about the culture and the community, she said. Her job as VISTA is to help alleviate poverty, but "it doesn't happen to you like in Detroit" or Bangor, where there are shelters and encampments, she said.
"We all have these basic needs, and I think people here are much better at meeting those needs on their own, but there's also this kind of silent understanding that you're helping a neighbor in need," said- she declared.
Collins recognizes her privilege and upbringing, and she hopes to use it in her new community to advocate for those who might be struggling or need a helping hand. While she thinks some people might have been cautious about her being there at first, regularly going to gas stations in Hannaford and the area helped, Collins said.
"People are very communal," she said, once they realized someone is here for the long haul and wants to contribute to the community. "They take care of their own."
As Collins settles into the new year, she brainstorms new ideas to put on the table — programs she hopes more people will participate in.
For example, she thought of setting up a workshop where local writers and authors can teach community members how to write short fictional stories or share their writing techniques. Collins is also working on securing a grant to bring artist Matt McEntee to lead a Make/Fix Anything Project workshop and create a community art installation.
Central Hall Commons has another opening for a VISTA. The community center is looking for one full-time volunteer or two part-time volunteers interested in helping with AARP's senior-friendly programming, Collins said. Those interested can call 207-343-3018 or email [email protected]