Iron Trail Motors Event Center in Virginia, Minnesota, completed
---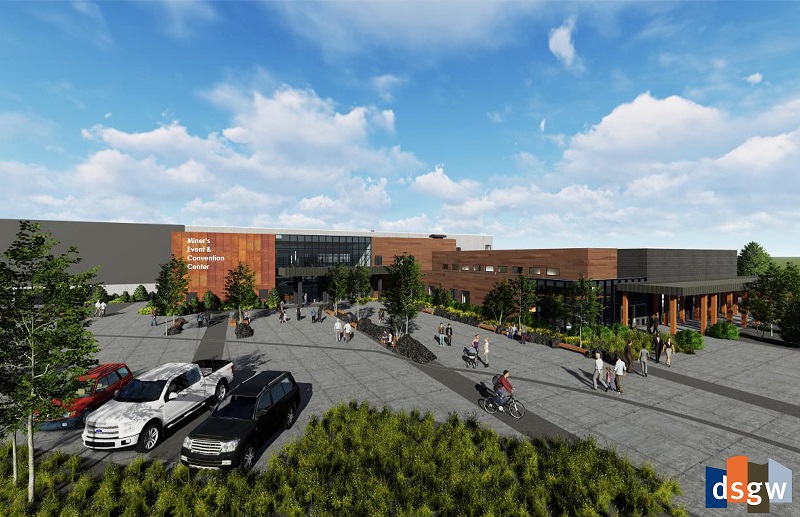 Valued at $ 38 million, the Iron Trail Motors event center in Virginia, Minnesota was completed by Kraus-Anderson. Located at 819 S, 9th Avenue, designed by DSGW Architects, is a 120,000 square foot, two-story facility that offers two state-of-the-art ice and hockey arenas. It also offers two meeting rooms offering 1,000 square feet of event space, a 6,400 square foot ballroom that can be divided into four 1,500 square feet sections, and a 320 square foot boardroom for meetings and conferences. The event center also offers fitness facilities and spaces for the health and wellness of the Virginia community.
Also Read: Southwest Light Rail Train Begins To Install Railroad Track, Minnesota
The building has adjustable lighting and energy efficient guidelines around the perimeter of the Iron Trail Motors event center that changes based on the teams playing. A walking path around the perimeter has windows that overlook the surrounding area. The second floor houses community training spaces, offices for the Parks and Recreation Department, a dry room for hockey training, washrooms, and storage and mechanical space. Both arenas have skate rental bathrooms, spacious Zamboni maintenance and storage rooms, ticket space, locker rooms, washrooms and concessions.
"We have been looking for new ways to get more involved in our region and are delighted to announce our partnership with the city as the nominative sponsor of the brand new Iron Trail Motors event center. Our community has made a big investment in this project, which will undoubtedly become the focal point of activity in our region. We wanted to support this business now and in the future as a way to give back to a community that has supported Iron Trail Motors over the years, "said Brian Schacht, Managing Director of Iron Trail Motors.
If you have a remark or more information about this post, please share with us in the comments section below.