Navy adds runway and command center to floating piece of ice for Arctic exercise
---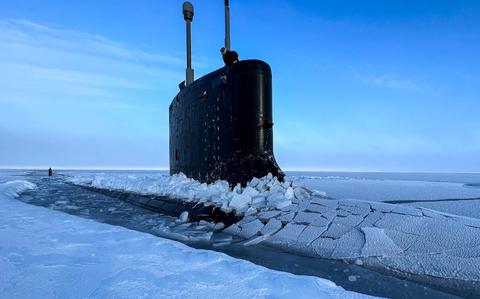 The US military has begun a three-week exercise in the Arctic Ocean and has built a temporary camp on a large piece of floating ice to make it possible.
The Navy-led ice exercise began Friday and is aimed at building knowledge and skills in the Far North, the Navy said in a statement Sunday. The region is growing in importance as countries compete for resources and consider potential new shipping lanes in the Arctic.
The Army, Air Force, Marine Corps and Coast Guard are also participating in the biennial exercise north of the Arctic Circle, as are members of the Canadian and British armies.
More than 200 participants are taking part in activities that include research and testing of underwater systems, the Navy said. About 60 people can operate from the temporary camp, known as Camp Queenfish, at any one time.
The camp was built in days on a 3.5-mile-long piece of ice floating more than 160 nautical miles off the Beaufort Sea.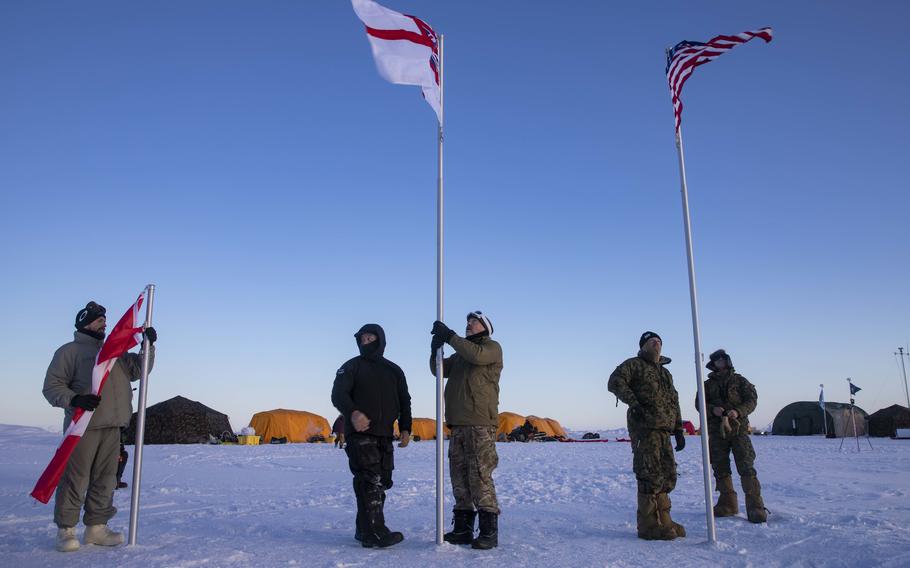 "At Ice Camp Queenfish, our teams get to test equipment in a very harsh and demanding environment," said Howard Reese, director of the Arctic Submarine Laboratory, a research center of the United States Underwater Warfare Development Center. Marine, who is leading the exercise. "It's important that any technology we test can work in all oceans of the world, including the Arctic."
The camp is also equipped with sleeping quarters, a cafeteria, restrooms, internet and a 2,500-foot-long runway supporting several daily flights, the Navy said.
As recently as 2014, when the ice camp consisted of wood-frame tents, it took about two weeks to build once a sufficiently solid pack ice was discovered, according to a separate Navy statement on Sunday. .
By using smaller cabins supported by aluminum, carbon fiber or inflatable beams, the camp can now be built in around five days and quickly moved if necessary.
In addition to Ice Camp Queenfish, participants are stationed in Prudhoe Bay, Alaska and operate two submarines, USS Pasadena and USS Illinois, said the Navy.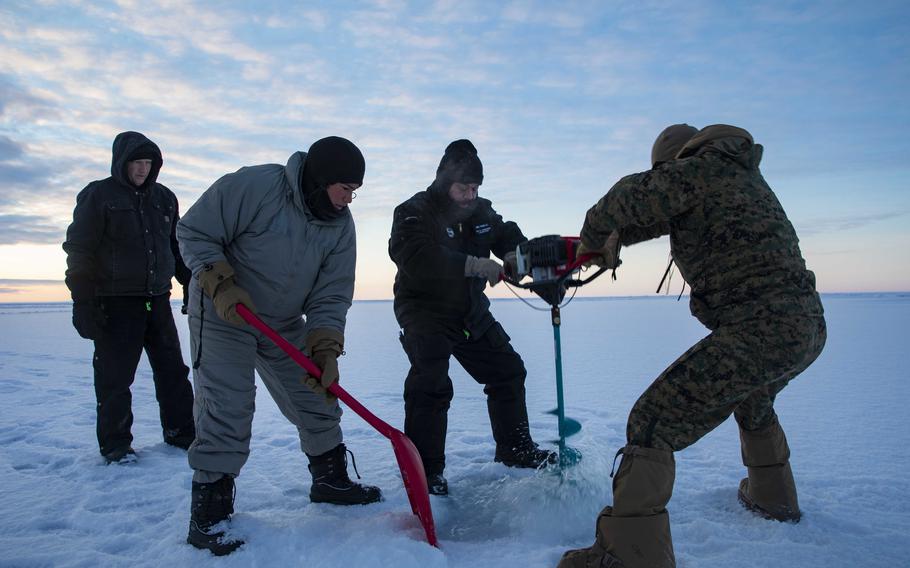 The exercise comes days before Norway is set to hold its biggest multinational exercises in the Arctic since the end of the Cold War. Various NATO countries, including the United States, will participate.
Economic opportunities in the Far North made possible by a reduction in Arctic sea ice, which scientists say is the result of global warming, are creating mounting security challenges for the United States and its allies.
Russia established its Joint Northern Fleet Strategic Command in 2014 and has gradually strengthened its presence in the Arctic by creating new units, renovating old airfields and infrastructure, and establishing military bases along its coast. of the Arctic Ocean, the Pentagon said in a 2019 report to Congress.
Meanwhile, China, which has no permanent military presence in the Arctic, has expressed interest in new regional shipping routes from East Asia to Northern Europe, according to the same report. .