Small Business Spotlight: With Taylor's Tacos, West Coast Street Food Finds the West Side Community
---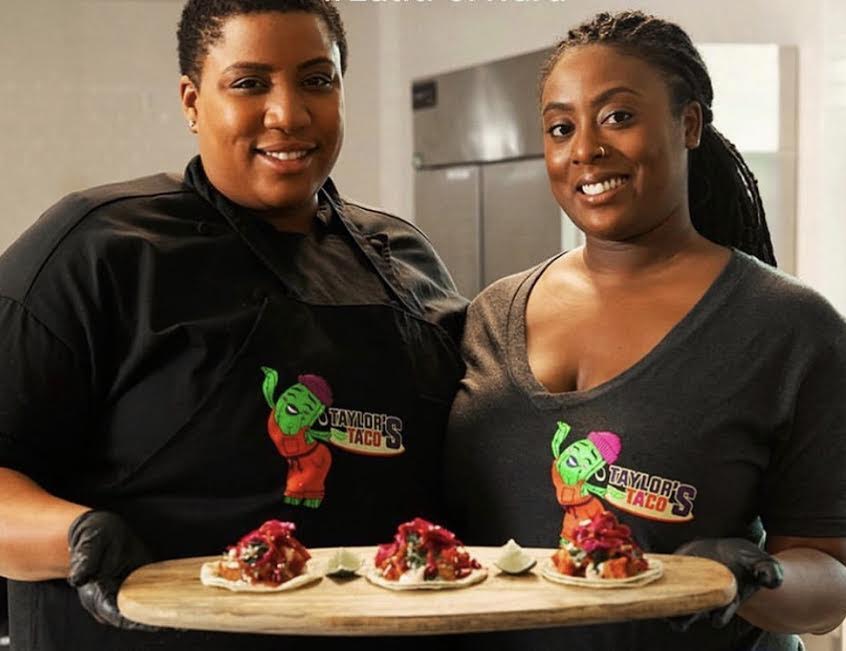 After returning from California to Chicago, Taylor Mason missed the ubiquitous Los Angeles street tacos. She had the occasional breath of fresh air courtesy of a guy who sporadically set up a grill on a Wicker Park sidewalk, drawing a line of hungry customers that stretched the length of the block.
"It was hot from the plancha, straight to your plate," Mason said. "You could see the food being cooked right in front of you."
That urge inspired Mason to start Taylor's Tacos, which she runs with his wife, Maya Mason. The business, an alumnus of the Polsky Center's Small Business Growth Program, includes a food service, taco truck and event space. But it also has a broader mission.
Born and raised on Chicago's West Side, Mason understands what it's like to live in a food desert. As she expands her taco business, she hopes to open her own restaurant and retail space in the community she still calls home.
"I have to make the West Side even better," said Mason, who lives in Douglas Park.
Mason wouldn't have predicted a career in tacos when she first moved to California, on a full basketball scholarship to Pepperdine University. She studied broadcast journalism at school in Malibu and aspired to work behind the camera in Hollywood.
But as her college graduation approached in 2010, her mother suffered back-to-back brain aneurysms (she is fine now). At her father's request, Mason moved to Chicago, dropping a job she had lined up on the West Coast.
"It was the hardest but easiest decision I've ever had to make," Mason said.
She worked at the family business, NBU Athletics, an organization that teaches the basics of basketball to young people, as operations manager for five years. But she wasn't a fan of the dynamics of the family business and wanted something different.
As she worked odd jobs—gym teacher, basketball coach—Mason kept returning to her lifelong love of bringing people together.
She threw a party and made tacos, inspired by the street vendor in Wicker Park. They were a hit, and over the next two years she worked to perfect her recipe for "street tacos with lots of soul."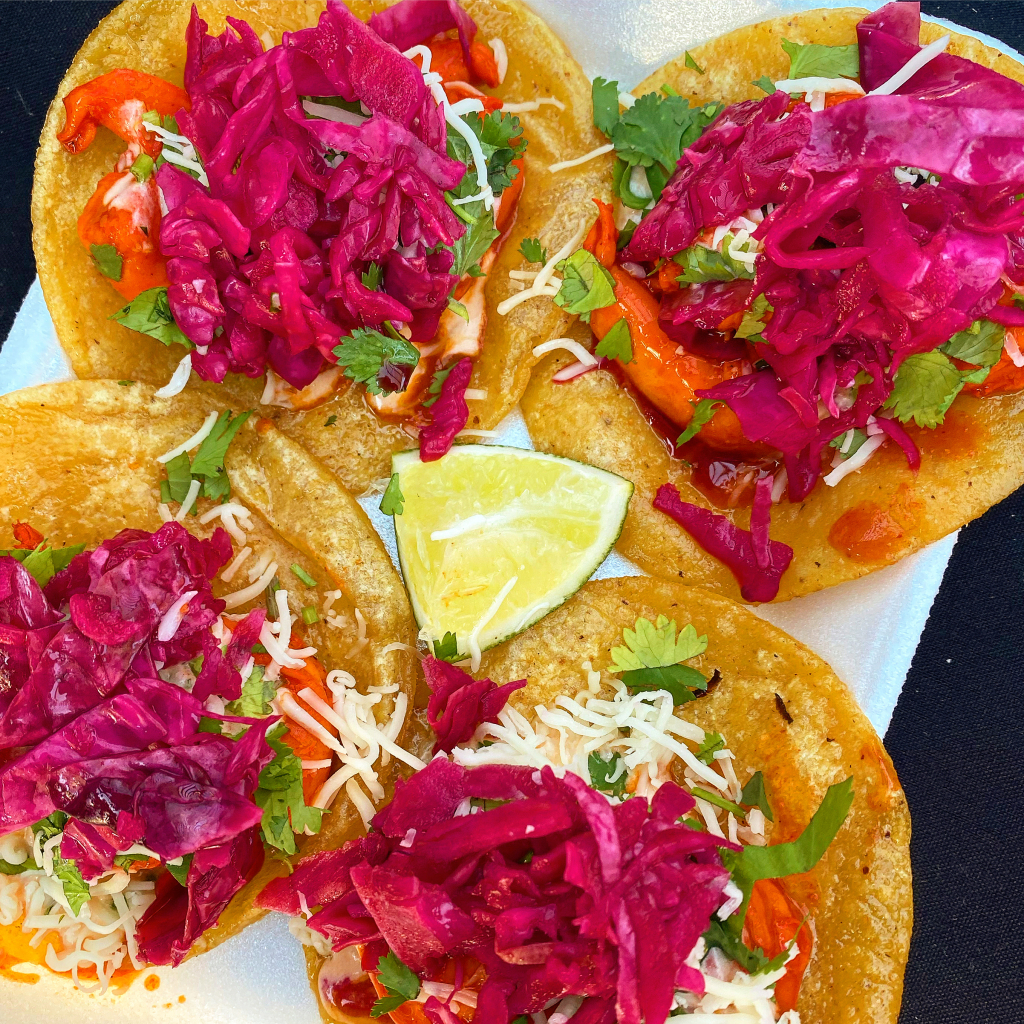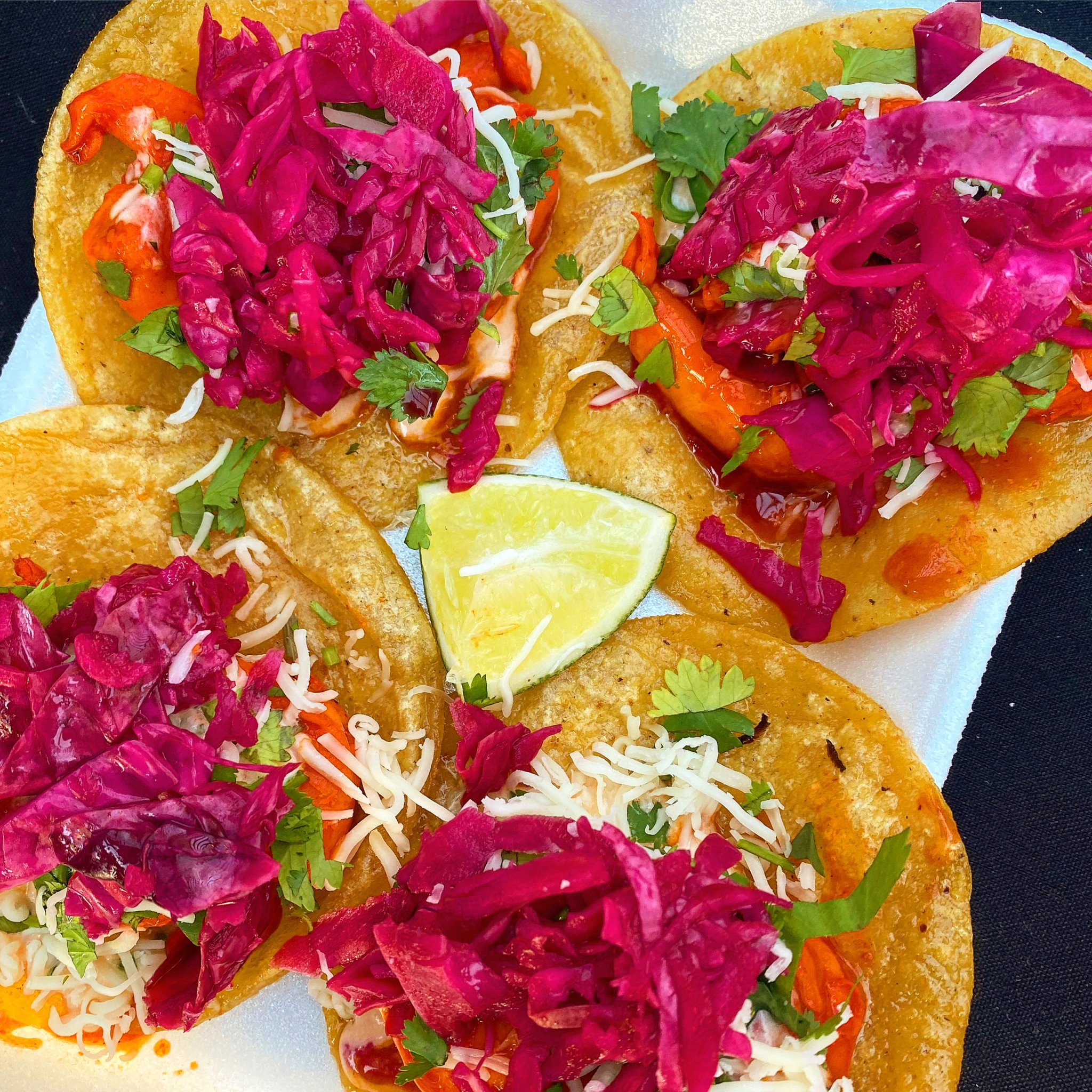 When she met Maya in 2016, the passion project became an informal business. Maya, who at the time worked as a restaurant waitress, had grown up in a food-focused household — both her parents had attended a French culinary school and her mother was a heritage gardener — and was excited about the potential.
In 2018, Taylor and Maya Mason quit their jobs to focus full-time on building Taylor's tacos.
The company specializes in pop-up catering — showing up at events and bringing tacos to life, some of which revisit tradition like salmon, asparagus and Portobello mushroom tacos. When the pandemic hit and events were canceled, Masons began offering taco platters, nacho bars and prepared lunches.
They also opened an event space, called Taylored, at 2451 S. Oakley Ave., having learned through the restoration that event spaces are in high demand. The airy 1,400-square-foot storefront, designed to exude "a bit of Los Angeles," sells tacos to the public Thursdays from 5 to 9 p.m.
"It added a whole new side to our business that we wouldn't have without the pandemic," Mason said. "We went from $7,000 a year to over $400,000 in sales."
Mason also started a nonprofit, Tacos Create Community, which brings people into space for a taco experience they might not otherwise have the opportunity to have. She hosted a Tacos and Tea program with Project sWish and currently has a partnership with food pantry Above and Beyond.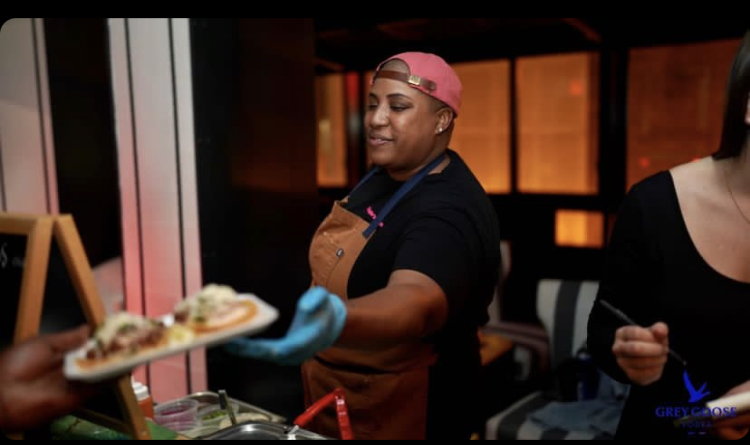 Mason connected with the Polsky Center after hearing about it through the Neighborhood Entrepreneurship Lab, a nine-month virtual accelerator for Chicago-area entrepreneurs. She participated in the Polsky Center's Small Business Growth Program Fall 2021 cohort, where a team of UChicago students helped her design a marketing plan.
"The most helpful part was just having a team that you can brainstorm on," Mason said. "Having people from different backgrounds who can give you feedback really made me realize how important it is to have different types of people on our team."
Now a team of six and operating out of a kitchen at The Hatchery, a food incubator in East Garfield Park, Taylor's Tacos is seeking bigger digs as it gets more orders than it can handle. Masons scout real estate on the West Side in hopes of opening their own catering kitchen with limited hours for the public to buy tacos, and later plan to bottle their sauce, make their own tortillas and franchise the business.
During her adventures in entrepreneurship, Taylor Mason has learned that the key to achieving these aspirations is dry but essential: follow the rules and obtain all the necessary documents, licenses and insurance.
"Be ready so that when the opportunity comes, you're ready," she said.
---
Article of Alexia Elejalde-Ruiz, associate director of media relations and external communications at the Polsky Center. A long-time journalist, Alexia most recently served as a business reporter for the Chicago Tribune. Join Alexia via E-mail or on Twitter @alexiaer.