The search for the remains of the missing Canadian in Puerto Vallarta is underway
---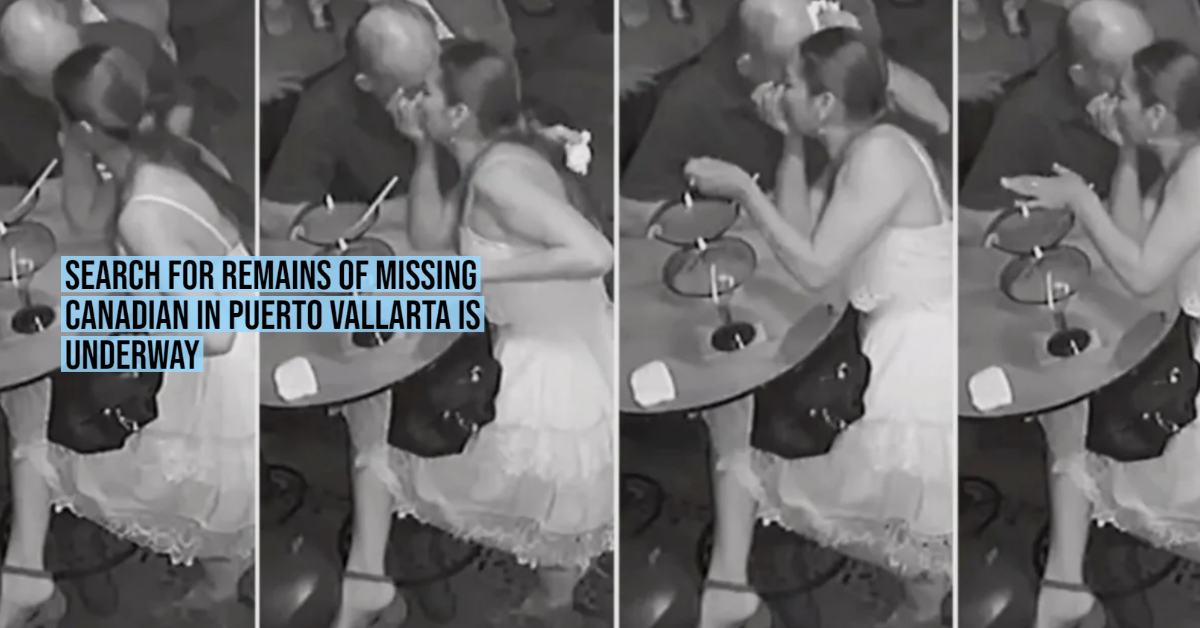 Through a statement, authorities said they were looking for the remains of Malcolm Madsen, the Canadian who disappeared in 2018 after going to a bar in Puerto Vallarta, Jalisco, with his girlfriend Marcela A.
With the help of trained dogs, the state attorney's office and federal authorities launched the investigation from five "points of interest" where they obtained information after Malcolm's disappearance.
Malcolm Madsen's disappearance occurred in October 2018, when the Canadian went to a bar in Puerto Vallarta with his Mexican girlfriend Marcela A., and when he left there, nothing was heard from again. of the Canadian.
---
We do not charge fees for our content because news and information should never be a privilege reserved for those with certain economic advantages, but we do accept sponsors from the PVDN community for those who wish to support local media and keep free news and information for everyone. . Find out how you can become a Community Sponsor here.
---
In November 2019, foreign media such as "The Star" from Toronto, Canada released a video where Malcolm and Marcela A. are seen inside the bar, and while the Canadian is distracted, Marcela is said to have put on some thing in his glass.
So far three people are being held on suspicion of Malcolm's disappearance, the first of them is Marcela A., her brother Martín Alejandro A. and Marcela's son, Andrés Javier "N".
The search for Malcolm's remains will be carried out by the Special Prosecutor for Missing Persons (FEPD), Sedena, elements of Civil Protection and Firefighters, the National Guard, the IJCF and the canine group of the Ministry of Public Security. .

Trending stories right now on PVDN
The search for the remains of the missing Canadian in Puerto Vallarta is underway

Through a statement, authorities said they were looking for the remains of Malcolm Madsen, the Canadian who disappeared in 2018 after going to a bar in Puerto Vallarta, Jalisco, with his girlfriend Marcela A. With the support of trained dogs, the State Attorney's Office and federal authorities opened the investigation from five…

Man found hanged in Puerto Vallarta's Romantic Zone

The man's body was found in a taco stand located between Olas Altas and Francisca Rodríguez streets. Early Thursday, March 31, a man was found dead with a cable around his neck in Puerto Vallarta's popular Romantic Zone. The events took place in an area popular for its many restaurants in the…

Two beaches in Nayarit remain closed after 165 bathers were attacked by moray eels

Since March 24, the General Directorate for the Protection of Citizens and Firefighters of Nayarit has closed access to the beaches of Guayabitos and Los Ayala, in the municipality of Comostela, due to the presence of Morena fish that have up to present stung 165 swimmers. The moray eel bite is usually painful and can cause a secondary infection in the victim…

Red tide in Puerto Vallarta still lingers in Banderas Bay

The harmful algal bloom known as the red tide has plagued Puerto Vallarta and Banderas Bay since late February, causing fish kills and posing a public health risk. Their presence was monitored by members of the Department of Biological Sciences of the Center Universitaire de la Côte de la…

Puerto Vallarta Prepares to Keep Tourists Safe During Easter Break

With the commitment to strengthen and coordinate the preventive and operational actions necessary to guarantee the integrity of citizens and visitors during the next holiday period, the Operational Plan for Holy Week 2022 for the municipalities of Puerto Vallarta and Cabo Corrientes, by the Regional State Base Civil Protection and Fire Department of Jalisco…