Chaifetz Arena's new COVID policy raises graduation concerns – The Lancer Feed
---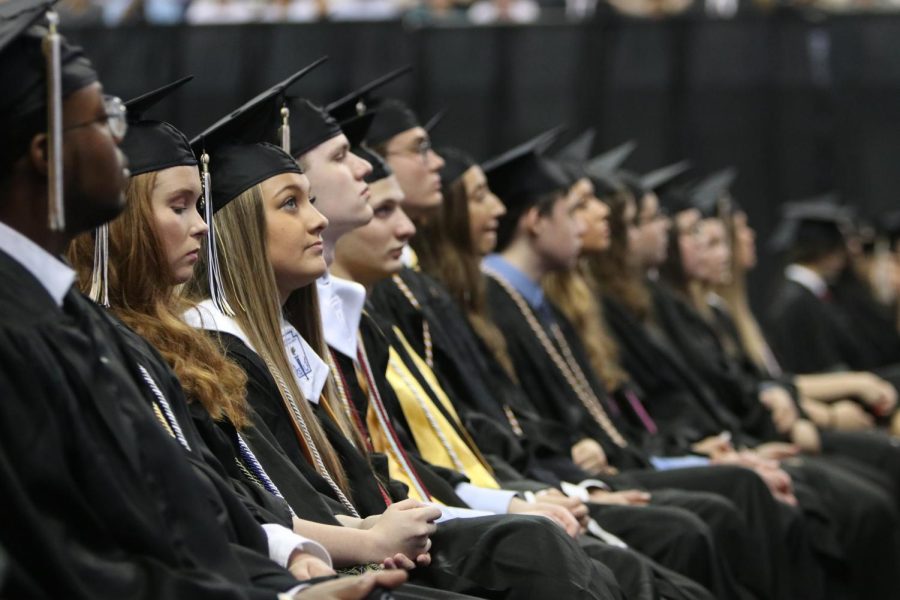 Chaifetz Arena, part of the St. Louis University (SLU) campus, has hosted Lafayette graduation ceremonies since 2009.
Chaifetz's new COVID-19 Safety Policy, implemented December 18, 2021, requires all attendees to provide proof of vaccination or a negative COVID-19 test. This raises concerns about the location of Rockwood's high school graduation ceremony venues, as well as other events that were originally scheduled to take place in the arena.
"To be admitted to any external event held inside our St. Louis campuses, all attendees will be required to show proof of full vaccination or proof of a negative COVID-19 test. This includes all members of our SLU community who have submitted proof of vaccination or who have an approved exemption from our vaccination policy," according to SLU's Safe Arena Policy.
The policy also states that St. Louis University members and guests must provide a negative COVID test within 72 hours of attending. Rapid or PCR tests from a health care provider or pharmacy are accepted starting December 18.
"You can bring a copy of your negative test result or a photo of it on your phone. Self-administered tests will not be accepted," according to SLU's Safe Arena policy.
When attending any event at the arena, face masks are always required for both vaccinated and unvaccinated individuals.
"The District is currently reviewing policy changes issued to Chaifetz Arena as to how this may affect our graduation ceremonies. In the meantime, no changes have been made regarding the graduation location at this time," said Director of Communications Mary LaPak.
Acting Superintendent Tim Ricker said at the January 11 Board of Education meeting that there are several things happening in the district-wide arena and the district needs to carefully decide if Chaifetz is still going to be used. by Rockwood Schools.
"We have booked Chaifetz for all of our graduations, and Chaifetz has a proof of vaccination policy. So we have to see how it works and if we're going to continue to have it in Chaifetz," Ricker said. "There are talent shows, not just sporting events but there are plays, there are all the concerts. We need to look at them and make sure we're consistent in all areas, where one school doesn't say, "Well, we're going to do it our way, and we don't care what other people are doing." We have to be very consistent with that.
The possibility of the ceremony location being moved is in the air at the moment, but Ricker noted that consistency across the district is key in making those decisions.
"We also want to give people hope, that this wears off, that we can do the things that we need to do by the end of the year, and that's not just forever. is for that period of time," says Ricker.