Next gacha-RPG with play-to-win (NFT) features enters open beta
---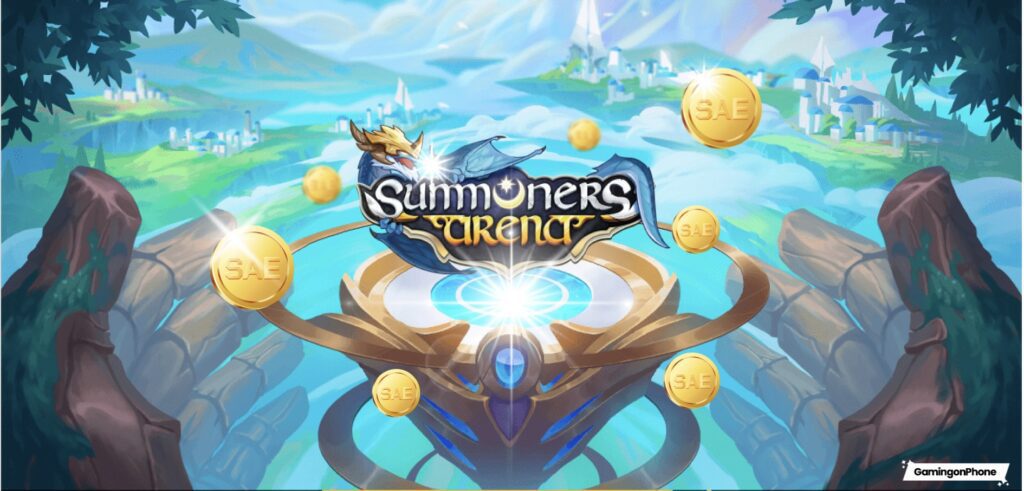 Summoners Arena is yet another story based game that is ready to hit the blockchain play-to-win (NFT) market, and it announced its open beta test. Summoners Arena is a slow-motionRoleplay blockchain-based game that promises to provide users with a chance to explore the Summonia metaverse and also have full authority over their gaming assets.
The game revolves around the goddess of all creation, Agitz, choosing 6 mortal beings to stop the evil plans of the dark force and bring peace to Summonia.
Summoners Arena: one of the most anticipated upcoming blockchain-based games
Summoners Arena was instantly famous for its amazing visuals which were readily available for Android and iOS, now with the addition of NFT and blockchain with the help of Binance smart chain, Summoners Arena has become one of the most popular games most anticipated in the P2E market.
According to Binance officials, Summoners Arena will now focus entirely on building a blockchain gaming space around the Play to Earn category that will provide the ultimate user experience through a community-driven economy design. With such a unique and economical design in place, users need to strategically plan resources, items, formation, and characters as the game has hundreds of levels ranging from easy to hard. Summoners Arena is purely based on a player's ability to make the right decisions.
What gives this title an advantage over other games in the category
Summoners Arena is developed from an existing and well-established game that has had a huge community, graphics and character development. According to statements from Binance, the P2E system appears to be effective in that its design indicates that it will ensure that all players at all levels have the opportunity to win, coupled with preventative measures to control hyperinflation.
Summoners Arena also displays a highly experienced team of dedicated individuals who are proficient in graphics as well as game character diversification, as well as blockchain technology. To top it off, Summoners Arena is secured by Ukrainian cybersecurity company Hacken, which specializes in blockchain security. The team plans to expand the financial ecosystem with the adoption of Metaverse to bring a truly interactive experience that will also help to constantly improve the game to meet the expectations of its users.
Summoners Arena Open Beta Details
The game's open beta officially started on February 7 and will run until the 21st of the month. Interested players can visit the Google Play Store and App Store to participate.