"Remove agricultural laws," Charanjit Singh Channi told the Center after being sworn in as Punjab CM
---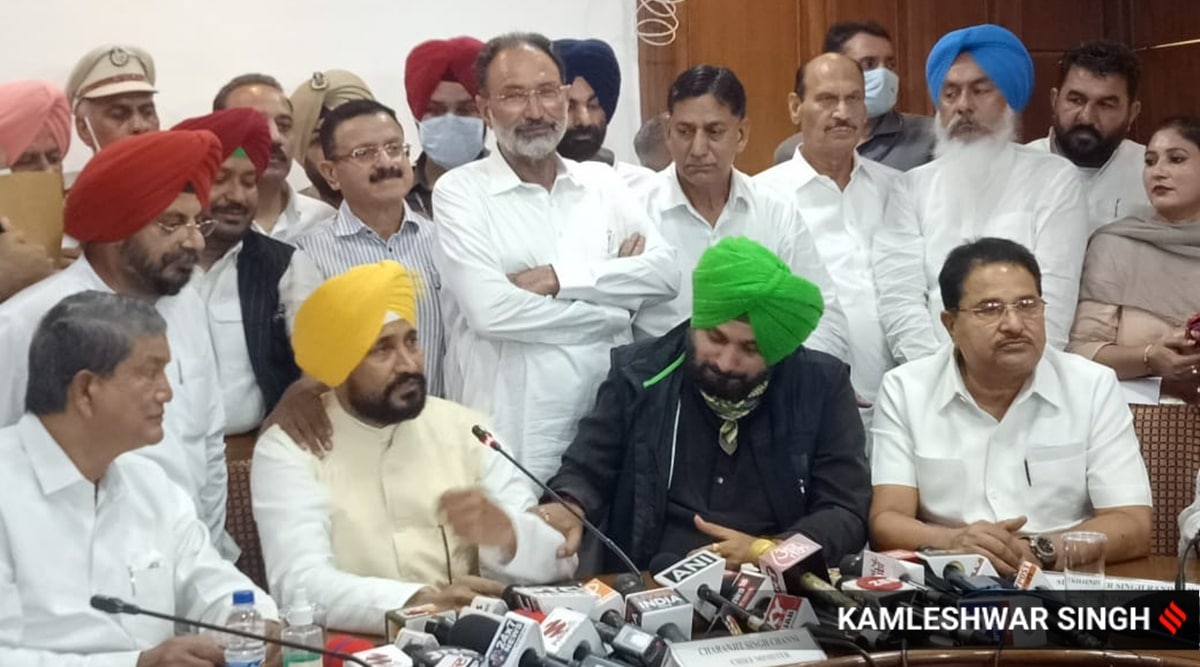 [ad_1]
In his first address as the Chief Minister of Punjab, Charanjit Singh Channi urged the Center to withdraw the three agricultural laws. "We need to strengthen the Punjab. This is the state of the farmers. I call on the Center to withdraw agricultural laws. I will cut off my head but I will not leave any harm to the farmers, "he said.
Farmers in Punjab, Uttar Pradesh and Haryana have protested against three controversial farm laws. Several rounds of meetings between the Center and farmer leaders ended in an impasse.
Expressing his gratitude to Congress, Channi became moved as he thanked the party leadership for choosing "an aam aadmi (ordinary man)" for the top post. Channi said he would become the voice of the people of Punjab and always remain accessible to the people. "The party is supreme. CM is not supreme. The ideology of the Congress will be followed. We will all be united. No one will be able to separate us on the lines of caste and religion, "he said.
Stating that he would end corruption in government offices, Channi said "either corrupt officers will stay or they will stay".
Regarding his predecessor, Amarinder Singh, Channi said he had done a good job as CM. "He is also known as the protector of water rights. He is the leader of our party, "he said. The party's high command has given an 18-point program and we are committed to it, Channi said, adding that the promises made will be kept. "We will ensure transparent government," he added.
"I am a representative of the common man, the farmer and all who are oppressed. I am not a representative of the rich. Those who are in sand mining and other illegal activities do not come to me. I am not your representative, "Channi added.
Charanjit Singh Channi was Monday sworn as Chief Minister of Punjab, making him the first Dalit to hold the highest office in the state. Sukhjinder Singh Randhawa and OP Soni were also sworn in as chief deputy ministers. Punjab Governor Banwarilal Purohit was sworn in to Channi, 58, in a ceremony held at the Raj Bhawan.
[ad_2]