The Kid Laroi Cancels Melbourne Concert: Chaos at Rod Laver Arena
---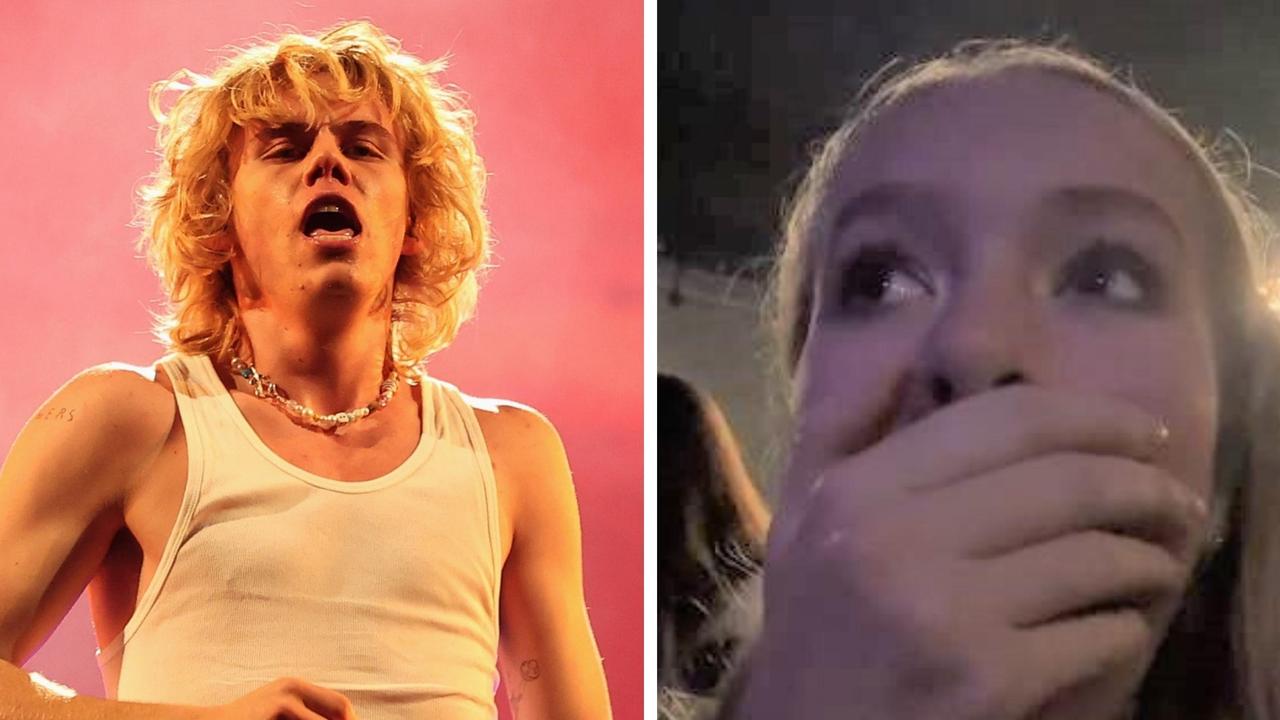 There were chaotic scenes as rap sensation The Kid Laroi canceled a huge arena show on Friday night – and he pulled the pin on Saturday night too.
Australian rap sensation The Kid Laroi pulled the pin during his show in Melbourne's arena on Friday night – almost 40 minutes after he was supposed to take the stage.
And the star today canceled the show scheduled for tonight in Melbourne, with a statement revealing he has been diagnosed with the flu and needs to rest 'on doctor's orders'.
The Herald Sun reports that the 18-year-old hitmaker was due to take the stage at 9 p.m. but canceled the show at 9:35 p.m. due to illness, leaving a crowd full of fury at the Rod Laver Arena.
A fan captured the mood inside the 14,000-seat arena as it was announced the show would not take place in a video posted to social media.
"Huge apologies for this, but obviously this is out of anyone's control…please travel safe," the announcer can be heard saying, as boos echo through the arena.
Another viewer posted a short video showing the mood in the parking lot as people tried to leave the venue. "Everyone is raging…everyone is honking their horns because they're pissed off," she said.
The sun herald reported that some angry spectators also threw beer mugs across the arena. Others expressed their frustration on social media:
Some have even accused the star of being hungover, after it was reported he made a surprise appearance at Melboune 170 Russell St nightclub – also known as Billboard – late Thursday night:
In a lengthy post to his Instagram Stories last night, Laroi – real name Charlton Howard – apologized to fans and explained illness was the cause of the last-minute cancellation.
The teenage star revealed he had been feeling sick all day, but felt worse after arriving at the scene and having a sound check – his team called doctors who checked him. put on an intravenous drip.
"I promise you with all my heart that I gave it my all to try to get on stage tonight," he wrote.
He also promised to reschedule the show for disappointed ticket holders.
"I will let you know when the show is rescheduled. I'm coming back to present this show from Melbourne. I am sorry."
At lunchtime today, The Kid Laroi announced that he would also be canceling his scheduled show tonight at the Rod Laver Arena, after being diagnosed with the flu.
"I love you all more than life itself, and it kills me to have to postpone tonight. It's my first time filming and I'm discovering a lot of new things about my body that I didn't know before. I do everything i can now to take care of myself and make sure i'm ready to come back and give you all the show you deserve.
Both Melbourne shows will be rescheduled for next week. The Friday June 3 show will be postponed to next Friday June 10 and the Saturday June 4 show will be postponed to Sunday June 12. All existing tickets remain valid, but ticket holders can also request a refund if they are unable to make the new dates.
The Sydney-born star has become one of Australia's biggest musical success stories in recent years, topping the charts here and in the US with hits like the duo Justin Bieber Stay and the duo of Miley Cyrus Without you.
Kid Laroi's Australian tour is now due to continue on Monday with two dates in Brisbane and another in Hobart next week, all of which are expected to take place before he returns to Melbourne for the rescheduled dates.
Read related topics:
melbourne