Blues retire Chris Pronger's number 44 jersey
---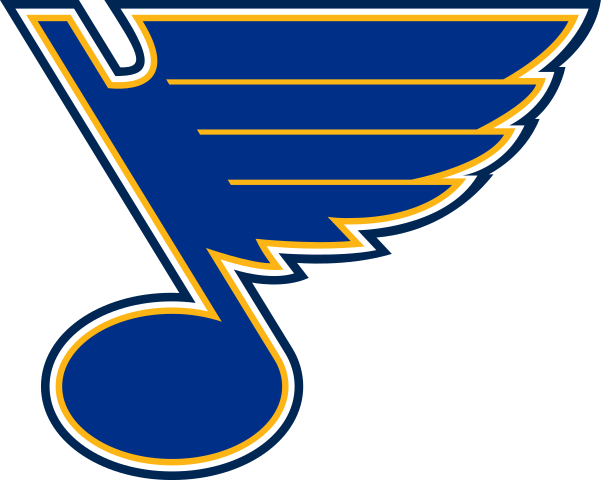 The St. Louis Blues retired Hockey Hall of Fame defenseman Chris Pronger's number 44 on Monday ahead of the Blues' 5-3 victory over the Nashville Predators at the Enterprise Center in St. Louis, Missouri. Pronger spent nine seasons with the Blues from 1995 to 2004.
In 598 regular season games, Pronger had 84 goals and 272 assists for 356 points. He posted a +140 differential with 931 penalty minutes, 172 power play points, 13 shorthanded points, 12 game-winning goals and 1,333 shots on goal. Of Pronger's 13 shorthanded points, two were shorthanded goals. They secured a 3-1 Blues win over the Dallas Stars on October 12, 1995 and a 5-1 Blues win over the Predators on March 19, 2002.
In 85 playoff games with the Blues, Pronger had 10 goals and 41 assists for 51 points. He posted a +15 differential with 210 penalty minutes, three power play goals, two game-winning goals and 202 shots on goal.
Also in Pronger's career with the Blues, he was an NHL First Team All-Star in 1999-2000. That year, he led the NHL with a +52 and won the Hart and Norris trophies. He also led the NHL with a +47 rating while with the Blues in 1997-98. Pronger also represented the Blues at the NHL All-Star Games in 1999, 2000, 2002 and 2004.
Pronger, who won a gold medal for Canada at the 2002 Winter Olympics in Salt Lake City and the 2010 Winter Olympics in Vancouver, is one of seven Canadians in Blues history to have his number removed. The other six are defenseman Al MacInnis of Inverness, Nova Scotia (number two), defenseman Bob Gassoff of Quesnel, British Columbia (number three), defenseman Bob Plager of Kirkland Lake, Ontario (number five), defenseman Barclay Plager of Kirkland Lake, Ontario (number eight), left wing Brian Sutter of Viking, Alberta (number 11) and center Bernie Federko of Foam Lake, Saskatchewan (number 24).
On the ice Monday, the Blues beat the Predators 5-3. Two Canadians had a multi-point game for the Blues. Brayden Schenn of Saskatoon, Sask. had two goals and two assists for four points, while current Blues captain Ryan O'Reilly of Clinton, Ont. had a goal and two assists for three points .
With this victory, the Blues occupy second place in the Central Division with 51 points. They have a record of 23 wins, 11 regulation losses and five overtime losses.